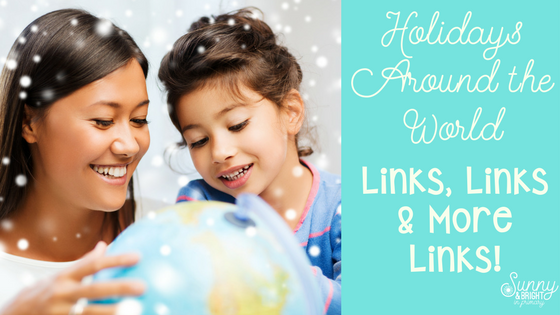 Can you feel the excitement in the air?  It's quickly becoming that magical time of year… the time when all your classroom routines are on auto-pilot.  Your students are making progress… you've built relationships… you are FINALLY ready to sit back and enjoy the fruits of your labor.
Then someone says the word "Christmas" and your students look like this…
Yup.
Every. Single. Year.
Well, I am a strong believer of the "If you can't beat 'em, Join 'em" philosophy.  (And who doesn't love Buddy the Elf?)  However, there are these pesky things called "standards" that keep stressing out teachers at this time of year.
I am here to tell you… Stress no more!  I've got you covered.
Let's give the little crazy people what they want: HOLIDAYS!!!! AND let's give the administrators what they want: CONTENT-RICH, STANDARDS-BASED LESSONS!!!! (Okay, it doesn't have quite the same "ring" to it… but it IS exciting to think about how we can make this time of year both fun AND educational!)
I figured out years ago that the easiest way for me to continue teaching the standards I need to teach – while keep my little elves engaged – is to focus on thematic lessons.  My absolute favorite is Holidays Around the World.
I integrate emergent reading, shared reading, informational text features, informational writing, narrative writing, opinion writing, fine motor skills, text dependent questions and SO MUCH MORE into this unit… and I'm here to share it all with YOU!
Today, I bring you… Links To All The Things!
As Buddy the Elf said, "The best way to spread Christmas cheer is singing loud for all to hear"… so, I bring you my favorite Holidays Around the World song/music links:
The Six White Boomers (Australian Christmas Song)
Hanukkah, Hanukkah – by Jack Hartman
Kwanzaa is Here – The Kidboomers
Here are some more holiday singing/dancing/general merriment links.  These are more general and perfect for brain breaks:
Happy Merry Everything – GoNoodle
The next set of videos are my favorite!  These are (short!) videos that really explain the different holidays and cultural celebrations in a way that helps primary students really understand them.  They are content-rich and interesting.  My students love these!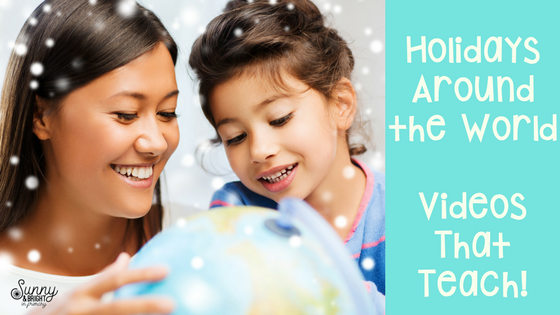 Christmas Celebrations in Different Countries
Diwali Festival of Lights by National Geographic
Kwanzaa Traditions by Sesame Street
The Santa Lucia Song– This is a really cool video of girls singing for Santa Lucia.  The girls are dressed in traditional Santa Lucia outfits (including the crown of candles!).
La Befana – Italy's Christmas Witch at Epcot– This is a video that someone recorded at Epcot.  It explains the story of La Befana by a character dressed up as the Christmas Witch.
Christmas & Las Posadas in Mexico– This short video shows scenes of Mexico at Christmastime while Feliz Navidad plays.
Christmas in Germany – The Story of the Nutcracker at Epcot – Video recorded from Epcot that discusses German traditions.
Christmas in Germany – Geography Kids
Christmas in Australia – Kids news show about Holidays Around the World
Christmas in Russia This is a Christmas song with animation and facts about Christmas in Russia – You will need to read it to younger students.
What is Ramadan? – News segment made for kids that explains Ramadan
Of course, this is all just the tip of the "My students are crazy this time of year but I love teaching Holidays Around the World" iceberg… but it is enough to get you started with your planning.
You can check out THIS post to read about my Santa Lucia Day lesson… I've got some easy-breezy, ready to go ideas for you 😉
I also have a little gift for you!  You can download my Holidays Around the World Passport for FREE below!  I have to tell you, I LOVE this passport.  It is a 55 page resource that gives you all kinds of options (as far as color printing, black & white, different covers etc.).
The passport covers 10 different countries!  There are 3 pages included for each country.  Your students will love it because it is cute and fun and interesting… and YOU will love it because it is not a "filler" activity.  It is filled with great content that will help you begin teaching about each holiday.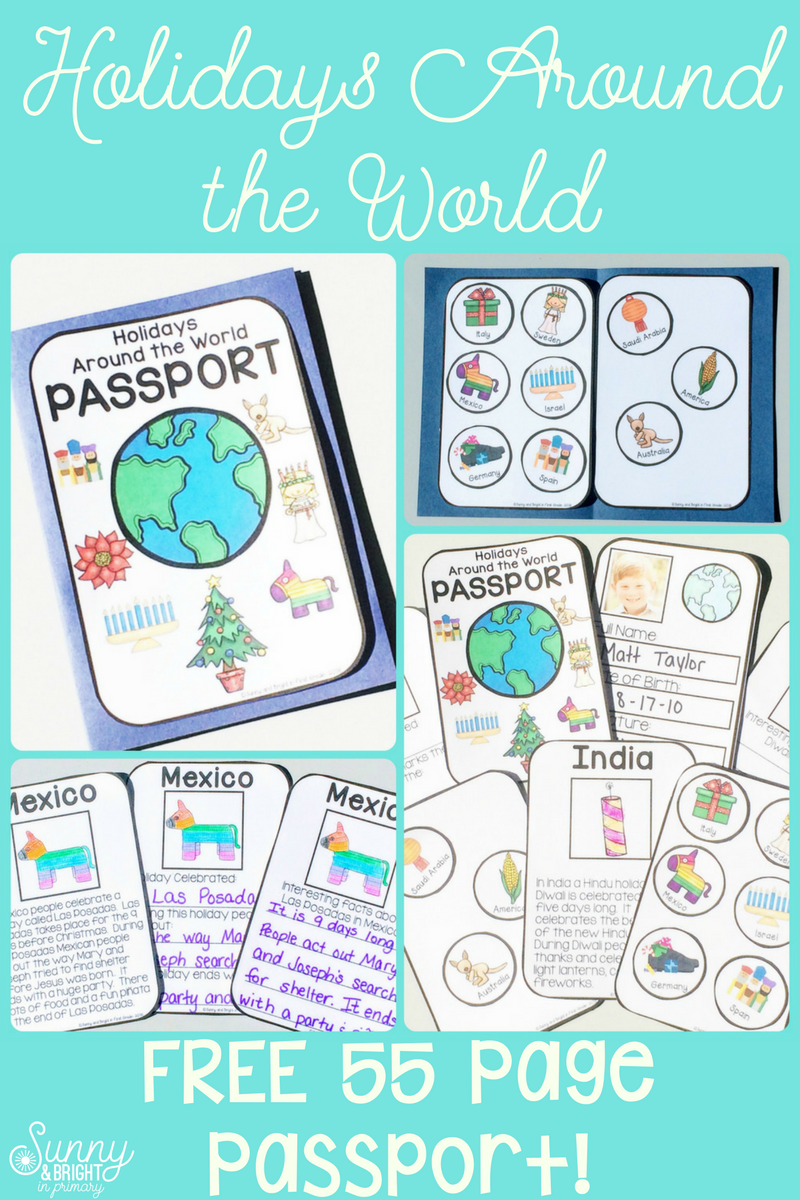 This passport is what my students use to record their learning as we go through our unit.
I also have two complete Holidays Around the World resources available in my TPT store.  These are based on informational text passages about each country and its holiday traditions.  They are very content-rich and have beautiful, beautiful photographs included.  I have one unit designed specifically for kindergarten and first grade students.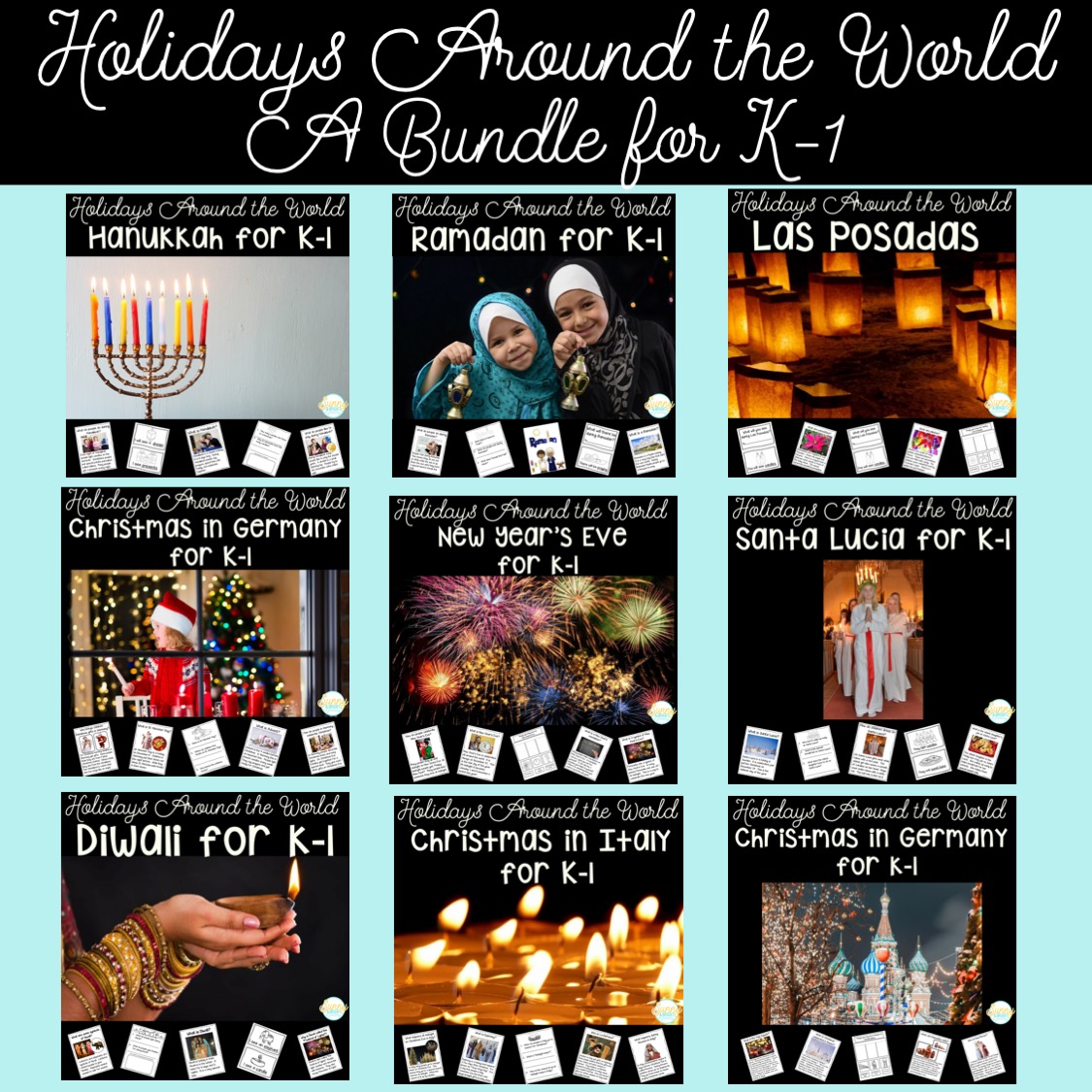 The other unit can be used in grades 1-3.  In this unit each article is differentiated to help all your students be successful!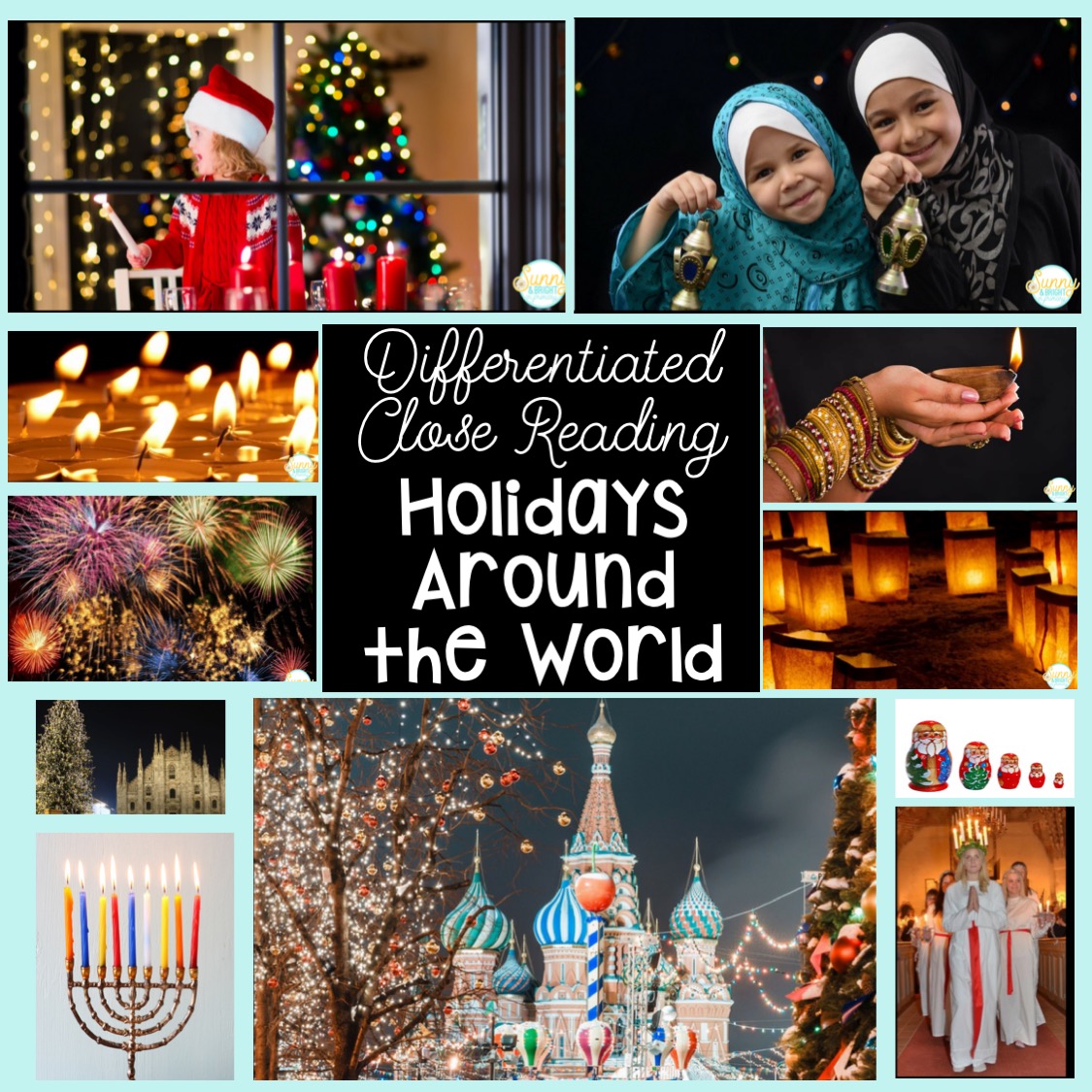 Hopefully this will be enough for you to get started on your Holidays Around the World unit and will keep all the little people around you happy this holiday season!
Make sure to download your FREE passport below!
Grab Your FREE Passport!
Holiday learning and fun is jut a few clicks away! Your students will love learning about different cultures and countries with this HUGE resource!