This week my classroom was BATTY and it wasn't just the full moon!  We had so much fun studying bats this week.  We all know that the curriculum is very demanding these days and if we want our kids to have fun and act like 6 year olds we need to make it happen! So, this week we pushed our study of bats into science (they are living things), math (measuring, comparing and adding), and Language Arts (topic, main idea, and key concepts).
We started the week with a "Student Sort".  We LOVE these activities.  The "True" and "False" cards were posted in opposite corners of the room.  I read a sentence about bats and the students "sorted" themselves as they decided if the statement was true or false.  As students gathered into opposite corners, I continued to read 2 more statements that corresponded to each statement.  Students either became very confident with their answer or moved corners as they realized they were changing their mind.  As you can imagine this was a HIGHLY engaging activity filled with giggles.  The students had so much fun!  Once we completed the activity, we posted the statements on a board to teach others who visit our room about bats.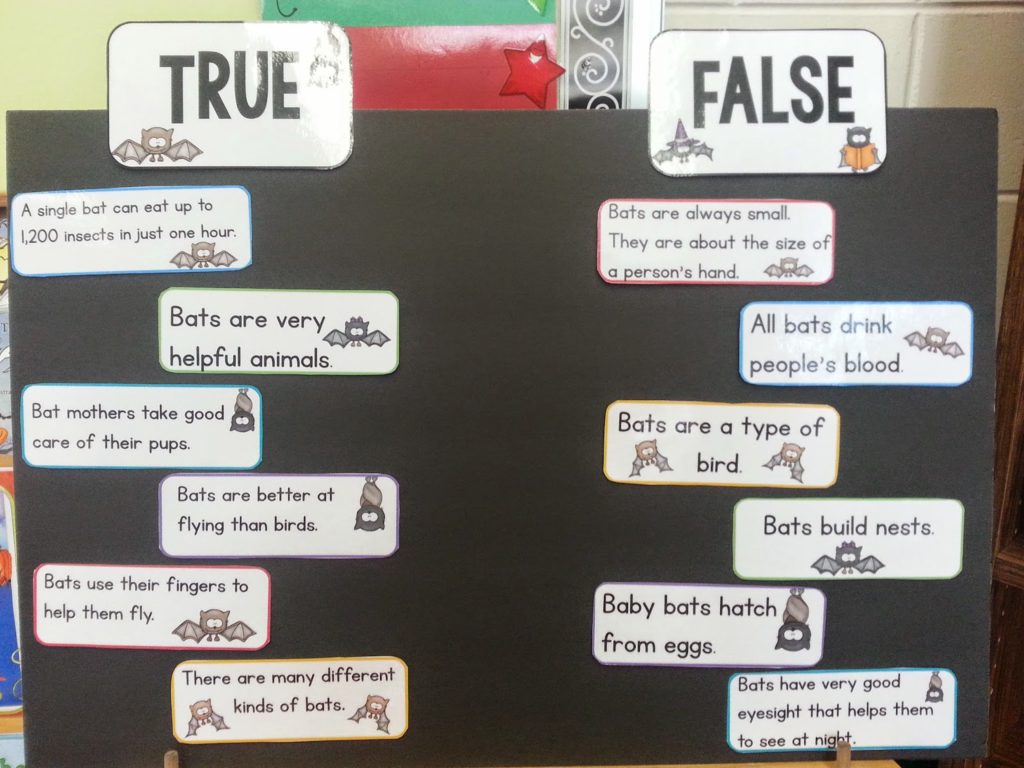 We also used these cards and the corresponding support statements to practice our "main idea" and "key concepts" skills.  We sorted the cards and even practiced writing simple paragraphs once we found the key concepts that supported each main idea.  They worked in small groups and did great!
At the end of the week, we did our Bat Glyph.  Are these not the cutest bats you've ever seen?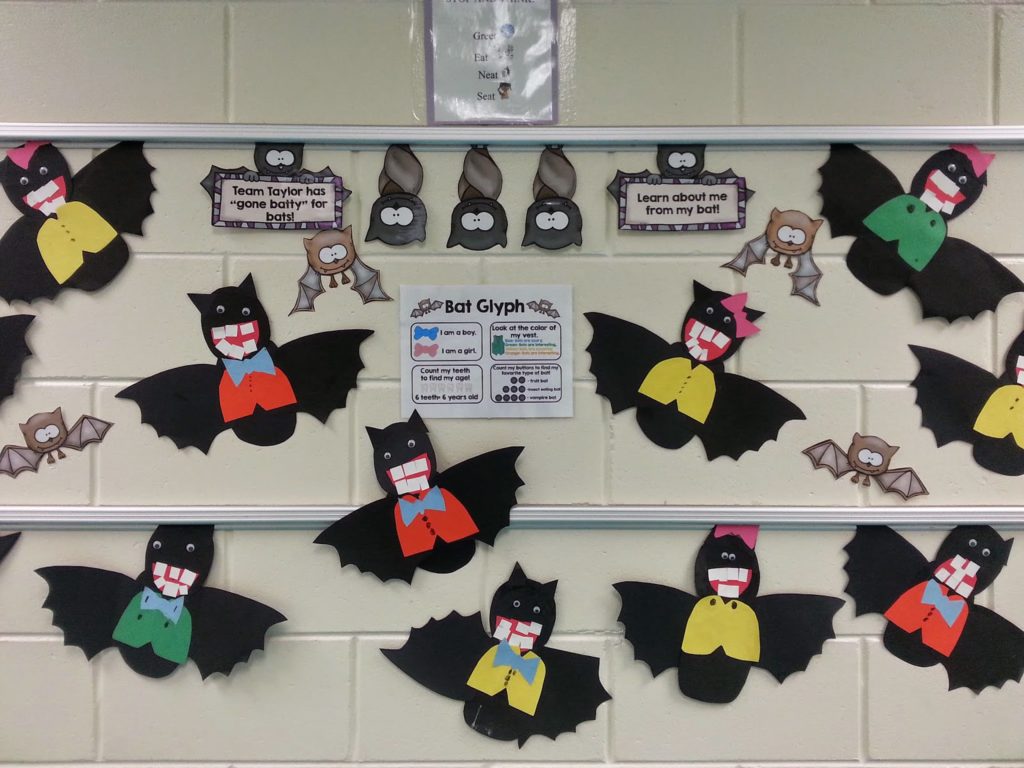 Let's get a closer look at one of these guys.  It makes me actually giggle out loud whenever I look into those googly eyes.  So, so cute.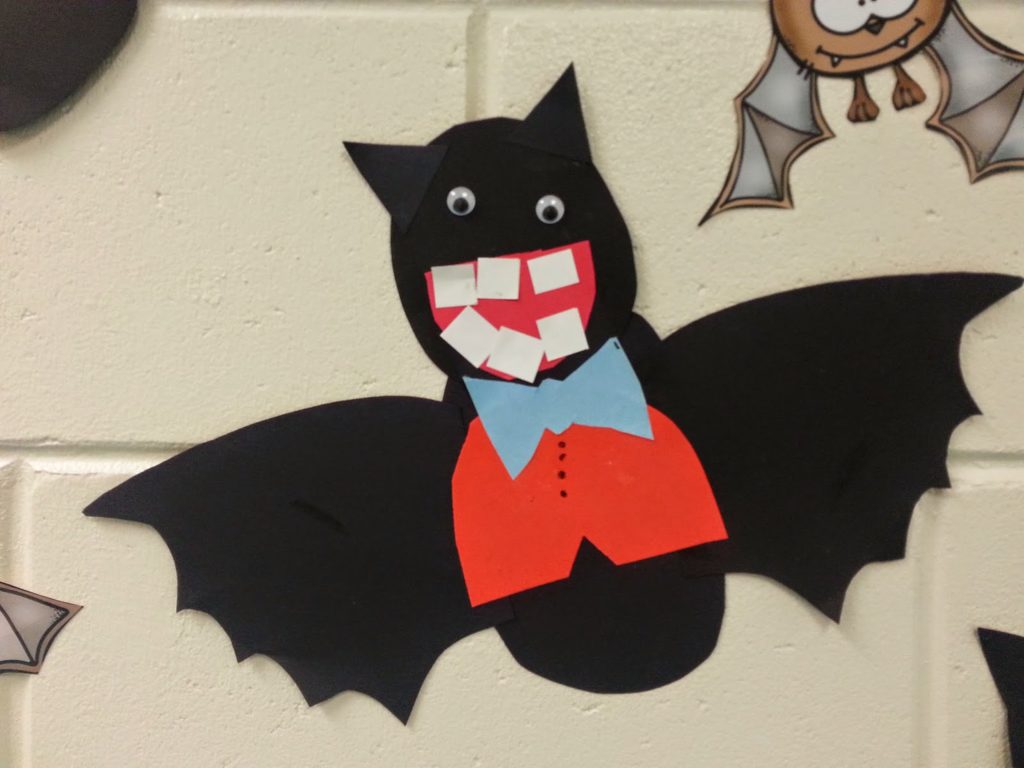 The students learned so much and had SO much fun!  I love, love, love when they act like 6 year olds.  There were lots of little people acting like 6 year olds this week.  Love.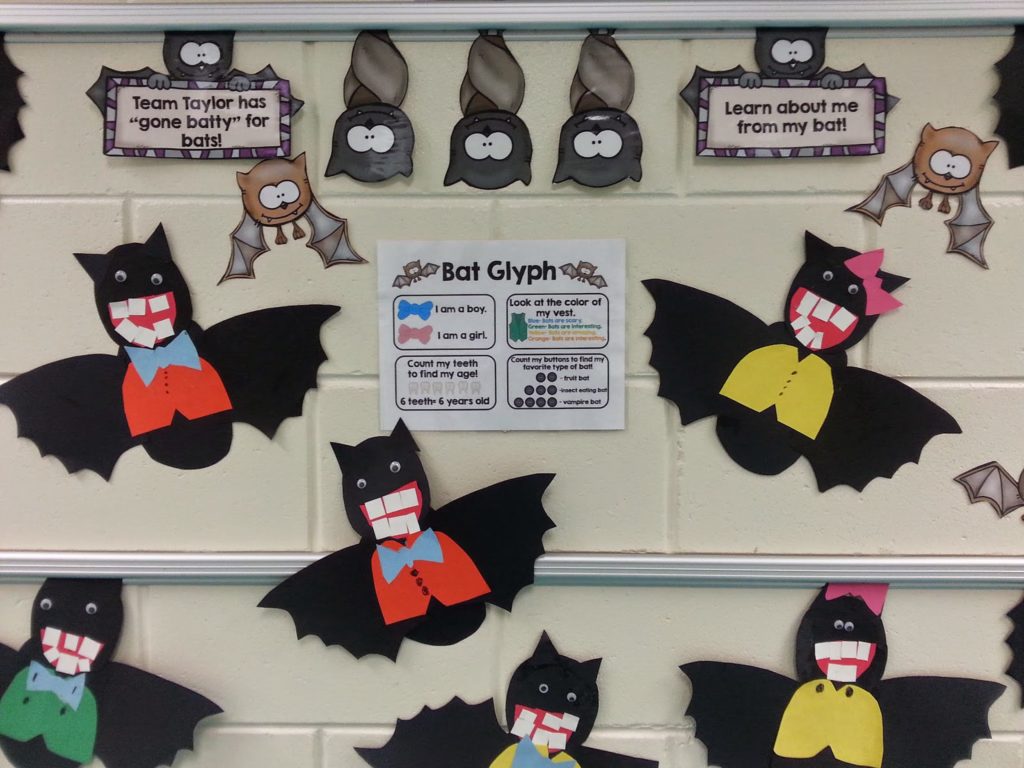 You can find our fun activities HERE.  I hope your students love it as much as mine did!
Keep Learning Playful!
Download FREE "Play & Learn" Play Dough mats today! Keep learning playful & developmentally appropriate!