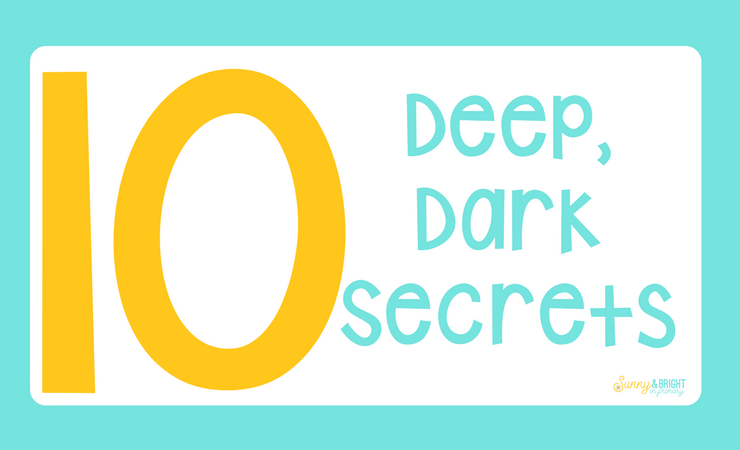 Actually, I don't have any deep, dark secrets. I am pretty much an open book.
So this is really more of a "let me tell you everything about me so we can be BFFs" kind of post.
Ready?
1.  I just love to teach.  Teaching's my favorite.  I've been teaching for 19 years.  I know that makes me sound old… but I'm not old.  Trust me 😉
I've had a lot of different positions over the last 18 years.
I spent the first 9 years of my career as an Exceptional Student Education teacher.  I taught everything from pre-k – second grade.  Then I moved to kindergarten.
I love kindergarten.  It is my happy place.  I have all the heart eyes for kindergarten.
I've taught kindergarten for 7 years.  I've also taught first and second grade.
I love the 8 & under crowd.
I've been asked what I would be if I wasn't a teacher… I can't answer that question.  I really can't imagine doing anything else.
The few times I've been pushed into answering the question I pretty much cheat.
I say I would work as a Child Life Specialist at a children's hospital, become a college professor and train new teachers, or work full time creating teaching resources.  But… those are all still pretty much teaching… I can't even pretend I could do anything else.
2. I have a "Favorite Student" and I'm not the least bit embarrassed to admit it.
Let me clarify.
We all have students that worm their ways into our hearts a little deeper than most.  The kids you will never forget.  The ones that you remember everything about after a decade.  But that's not what I'm talking about here.
I'm talking about my all-time favorite student.
Her name is Kirsten.  She is smart and beautiful.  She is kind and sassy.  She is athletic and graceful.
When she was 3 years old she stepped off a school bus with a backpack that was bigger than she was.  She was the cutest little hot-mess that I'd ever laid my eyes on.  She was and will forever be my favorite student.
I will never forget the moment I first saw her.  It is when my whole life changed.  The (super-duper) long story short version is that that 2.5 years later I got to stand in court and profess my love for that little hot-mess while under oath.  That's when the state of Florida recognized what I always knew.  She is my daughter.
Foster care is so hard.  And so worth it.  Adoption is beautiful.
3. Driver's Ed changed my life.  I hate driving.  I never drive if I don't have to.  I was in a bad accident when I was 16 that permanently turned me off to driving.
But I loved Driver's Ed.
There was a really cute boy in my Driver's Ed class.  He was a terrible driver.
We used to have to drive around a course that was set up in a parking lot.  The teacher sat up in a tower watching us drive.  He would call out directions through a radio system.  Most of the time he was yelling at the cute boy.
Then, one day he made the cute boy get out of his car and get into my car.
9 years later I married him.  He is funny and super-laid back.  He is a high school teacher and a great dad… and his driving has improved. Win, win, win.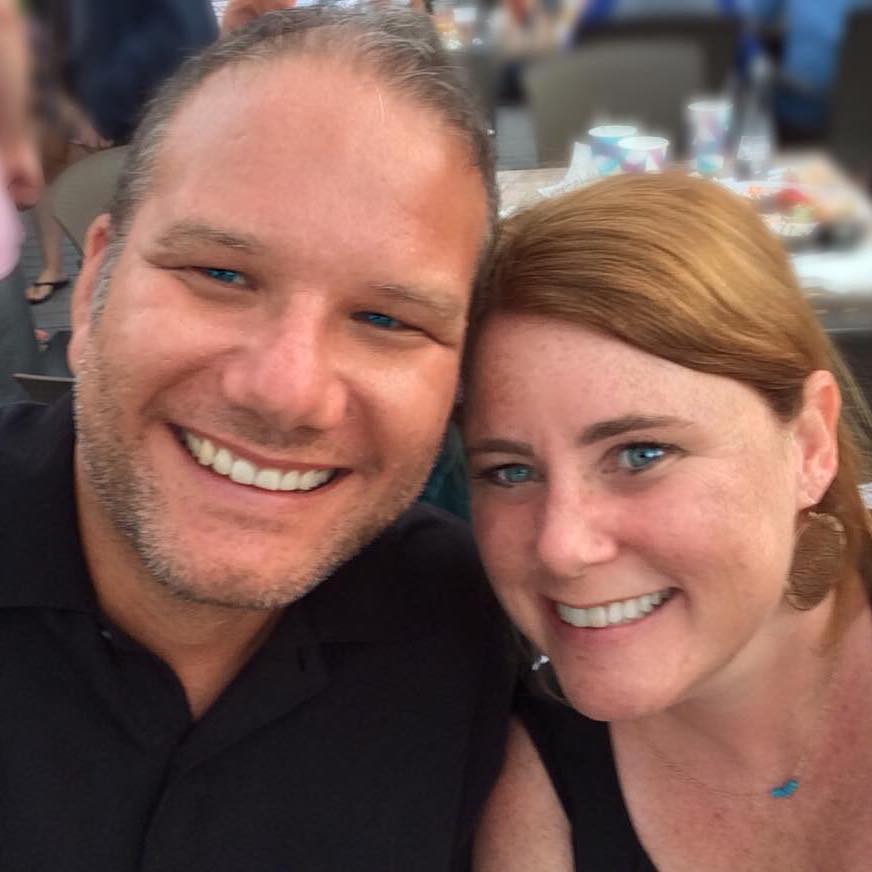 4. Elephants are my spirit animals.  I think I am part elephant. For realz.  Elephants are extremely emotional and don't hide it.  They cry, stomp their feet and cuddle the ones they love all the time.  Sounds just like me.
It seems like lots of people identify with "Mother Bears".  Not me.  There is not an aggressive bone in my body.  I am a "Mother Elephant".  I keep my little ones close.  I am protective when I need to be… but I am mostly tender-hearted.  Did you know that elephants have been known to "adopt" babies that need a mother?  I can't even…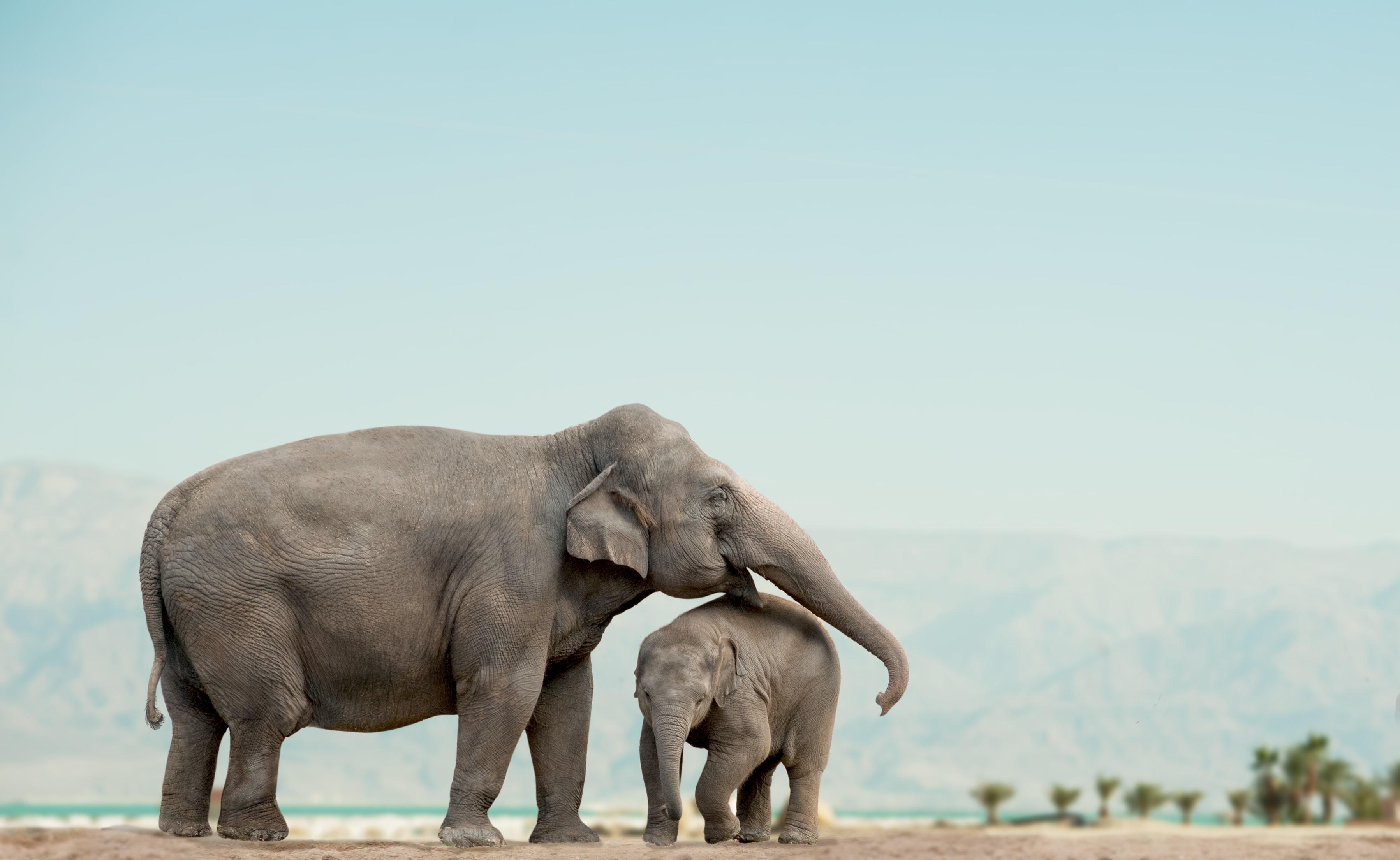 Elephants mothers tend to have babies every 5-6 years.  Growing up, my sister and I were 3 years apart.  We were always very close.  I always just kind of pictured that my family would be made up of "stair-step" children that were 2-3 years apart.  But, we went the elephant route instead.
My oldest moved in with us as our foster child when she was 3.5 years old.  We finalized her adoption 2 years later.  I felt very strongly that I didn't want to have a biological child until the adoption finalized.  I wanted my oldest to have her "name" and to be fully settled before rocking the boat.  And boy, did the boat ever rock!!
We found out that we were expecting twins the week the adoption finalized.  Biggest, craziest surprise EVER!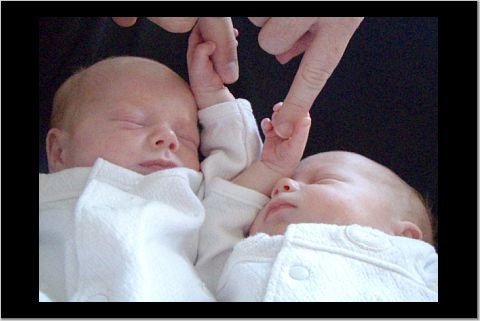 7 months later two teeny-tiny premies entered the world (and the boat hasn't stopped rocking since!).  They were just a little bigger than my fist when they were born.  Someone from the fire department had to meet us at the hospital to rig our carseat so we could take them home 18 days later.  Apparently there is no car seat on the market for a 3lb 7 oz baby.
In true elephant style, we waited five more years to add our youngest to the family.  She is known as "the boss of the family".  She is my mini-me in every way.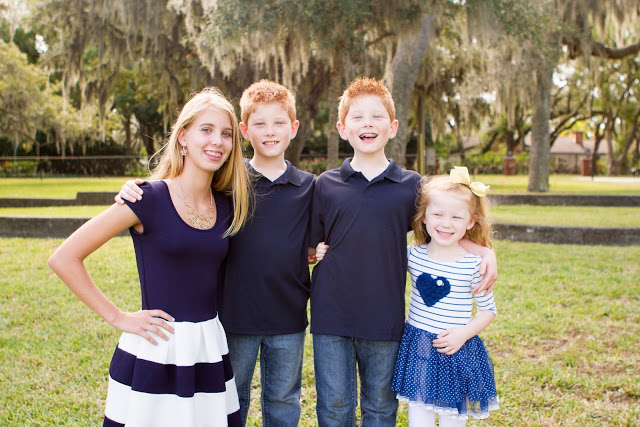 5. I am an atrocious speller.  In fact, "spell check" had a hard time figuring out what word I was trying to spell when I wrote atrocious .
I have always been an awful speller.
When I was in elementary school Thursday was always my least favorite day of the week.  No matter how much I had studied and worked during the week… Thursdays were always awful as I tried to prepare for the stupid spelling test I would be taking the next day. Seriously, nothing worked.  I think spell-check is the greatest invention of all time.
I think my poor spelling skills serve me well as a primary teacher.  I love phonetic spelling.  I love encouraging emergent writers to write phonetically and I can always read whatever they write.  It's like my super-power,  (Let's just pretend that bad spelling can be a super power, okay?)
I also love the challenge of helping primary students learn how to spell high frequency words without studying them.  I have dozens and dozens of songs, poems and chants to help them remember the words.  If I ever get brave enough, I will start a video series where I will share them… because they are gold.  Seriously.
6. There is no word that accurately describes how I feel about books.  I love them.  No, I mean I love, love, love them.
I pretty much love all books.  Fiction, non-fiction, biographies, self-help, professional development? I'll take them all.
If I had to choose a favorite type of book (which would be a truly terrible thing to have to do!) I would probably choose picture books.  Children's books, especially picture books, are just magic.  I swear one of the reasons I love teaching is because I get to read children's books all day.  (Well, not all day… but most of the day.  There is a lot of reading going on in my room!)
My teaching BFF affectionately describes my read aloud style as "ridiculous".  (At least I am going to assume she is being affectionate.)  I've been known to throw myself on the floor from time to time… and I'm not allowed to read Mo Willems when there is testing going on in the building… because it is impossible to read Mo without screaming.
7. In 5th grade I got my name put on the board for talking.  I am still not over it.  It was one of the most embarrassing moments of my life.
I tell you this for 2 reasons.
First, I talk a lot.  Always have, always will.  I used to be embarrassed when people commented on this.  Now I totally own it.  I can talk to anyone about anything.  I also tell really long stories.  As I've gotten older I've realized it's kind of a defining trait of mine.  My guess is that people either love it or hate it.  My friends and students laugh and settle in for the stories… if it's not for you, that's okay… but I simply don't have a short version of most stories. I've tried.  I can't do it.
Second, I never, ever, ever put names on the board.  My classroom management style was very effected by my 5th grade chattiness.  I get that kids are sensitive.  I would never forgive myself if I ever gave a student the feeling of being publicly shamed.
8. I am an eternal optimist.  I always assume the best in people.
I expect good things to happen.
I constantly tell my own children "Happiness isn't a feeling.  It's a decision."  They role their eyes every time.
But I think it's sinking in.
(See?  Optimism.)
9. I love…
-pizza & cheese
-turquoise & yellow
-Bon Jovi & Ed Sheeren
-the beach & the Florida Gators
-piano bars & pino grigio
-a good quote & a good book
-my family & my students
10. I really believe that teachers need each other.  When I think  about the way teachers are sometimes treated it makes me so sad.  It is so easy to get discouraged about the education system these days.
There is always too much to do and never enough time.  There is too much testing, too many mandates and too many meetings.
We show up everyday, everyday, and we make magic.
We make learning fun and developmentally appropriate.  We make connections and build relationships.
AND we often do it without supplies, gratitude or support.
That is why we need each other.
I started my TPT store and blog because I really believe that teachers need each other.  If you feel like no one has your back come here.  I will tell you how awesome you are.  I will try to help you in anyway I can.  I will be your cheerleader.
I am so grateful to have this little space to give you ideas, tips and resources.  I want to make your life easier.
I want to be part of your team… one of your teacher BFFs (Everyone needs a virtual teacher BFF, right?)
So, now it's your turn.  Tell me about you.  What you need, what I can do for you or what your favorite food is.  I'm  interested in all of it!  Comment here, email me at sunnyandbrightinprimary@gmail.com or connect with me on Facebook or Instagram.
Kinder Close Reading
Grab your FREE 45 page guide to Kindergarten Close Reading! Close Reading can and SHOULD be a fun part of your kindergarten day!
This guide includes EVERYTHING you need to get started right away!