You've heard the expression "If Mama ain't happy – Ain't nobody happy", right?  Well, the same thing is true for our classrooms.  If you, the teacher, aren't happy – you're students won't truly be happy either.  And for the word "happy" we could easily substitute "calm", "focused", "motivated", "enthusiastic" …  almost any adjective works in that little scenario.
When I stop to really think about it – I find it both empowering and intimidating.  It can be a lot of pressure leading our little 'classroom ships'! But it also gives us an incredible amount of control of the little "world" we are creating within the walls of our classrooms. So, being intentional about the kind of classroom environment we want to create is key!
Okay, but we've all been there: you know what kind of classroom environment you want, but the little people that happen to walk in the door this year are making that a little difficult.  (Believe me, I know!  Remember, I had that class  last year!  And I have certainly had my share of little friends that are prone to epic meltdowns!) Well, those are the times that you really have to rely on classroom management. That is what keeps you in control and the little people around you following your lead.
So, today I wanted to do a little "round-up" of some classroom management ideas that will keep you AND your students happy.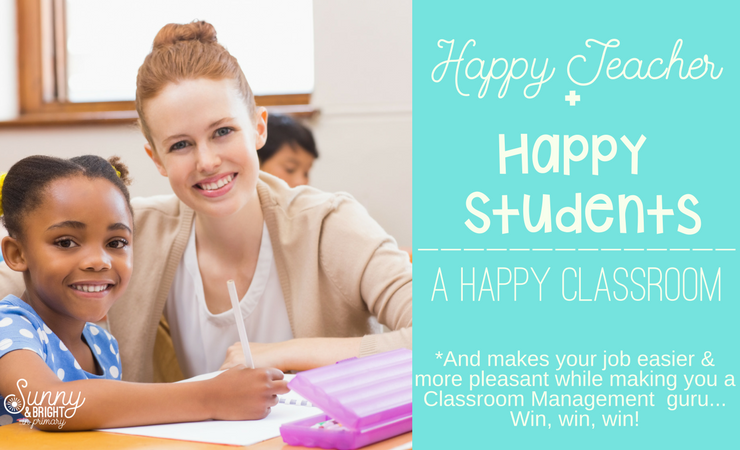 I have already written about my classroom management strategies a few times.  I really encourage you to go back and read my Classroom Management Tips That Work for THAT  Class and my 10 Tips for Handling Classroom Meltdowns.  Both of these posts go into classroom management strategies in great detail (rather than this quick "round up" style).
I also really encourage you to go spend some time on my friend Ashley's blog The Wright Nook.  She does a weekly "Classroom Management Monday" that is worth its weight in gold!  Her posts are short & sweet and her tips are practical, easy ideas that you can take back to your classroom the very next day.  (That is what I LOVE to find – ideas that I can actually start using right away!)
I know you are going to want to just spend some time on her blog reading through old posts for ideas but I thought I would "round-up" a few of my favorites here to get you started.
You can go read about using Music in the Classroom HERE, learn about PBIS HERE, and using Brain Breaks as a classroom management tool HERE.
If you are a Ron Clark fan (and who isn't??) go read The Best Book About Behavior Management. Seriously.  I have learned SO much from Ron Clark over the years.  I can't get enough of him – but somehow I thought that some of his books wouldn't "fit" my primary classroom.  I was wrong.  Seriously.  Go read the post, then go read the book.  After you finish up here of course 😉
Surviving the First Week of School is the perfect read for this time of year. You also might want to read Behavior Chart or No Behavior Chart (and grab a FREEBIE) as you plan for next year.  I know this is a hot topic that almost all of us keep rethinking.  Ashley's post goes right along with THIS post by A Teeny Tiny Teacher about the same topic.
I also really love THIS post about teaching our students about sharing.  I totally agree!!  As a mother and a teacher it makes me CRAZY that we have forgotten the definition of sharing.  I constantly tell my students (and my own children) "share" does NOT mean "give me".  Of course I want my students to work and play together and I want them to share.  But I do not want anyone to use "sharing" as an excuse for taking over someone else's activity.  (Drives me nuts!)
A classroom management round-up could not possibly be complete without linking to Whole Brain Teaching.  I will need to do a separate post on how I use Whole Brain Teaching techniques in my classroom… but let me just say… this has been one of the absolute best things I have ever learned as far as classroom management!  (Not to mention how amazing it is for student engagement and instruction!)  On the Whole Brain Teaching website you can find general information, videos, tutorials and so much more!  It has SO MUCH information.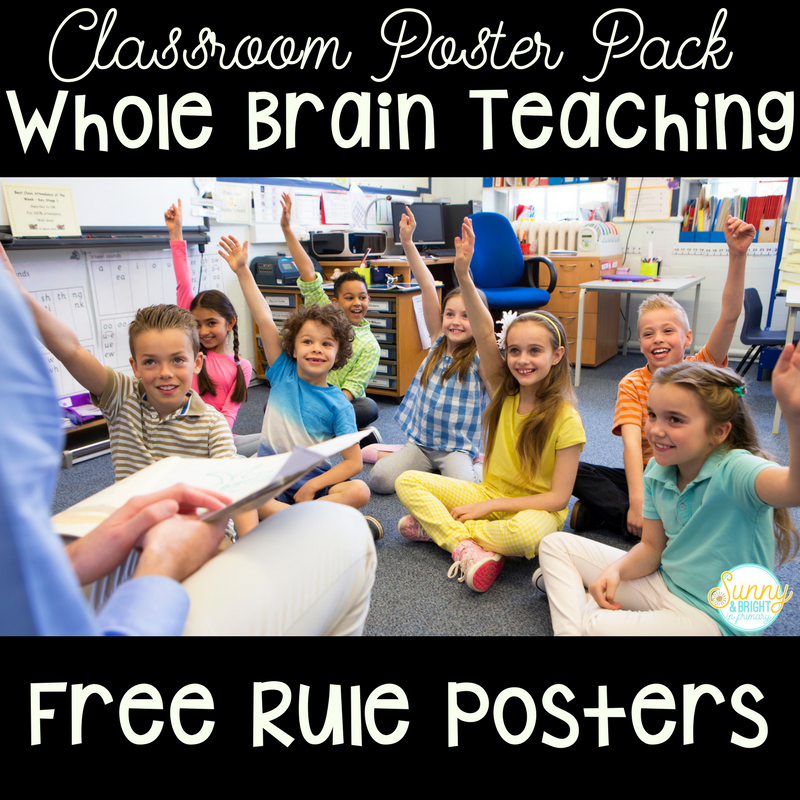 Once you fall in love with Whole Brain Teaching (because I know you will) you can download a copy of my FREE Whole Brain Teaching class rules.  I love using these in my classroom.
On a very light note, you might want to check out my Better Than Band Aids  post for a fun little management tip that I use on the playground.
I would LOVE to hear your best classroom management tips!  Please leave a link to any great blog posts you have written or found in the comments along with your best tip
Keep Learning Playful!
Download FREE "Play & Learn" Play Dough mats today! Keep learning playful & developmentally appropriate!